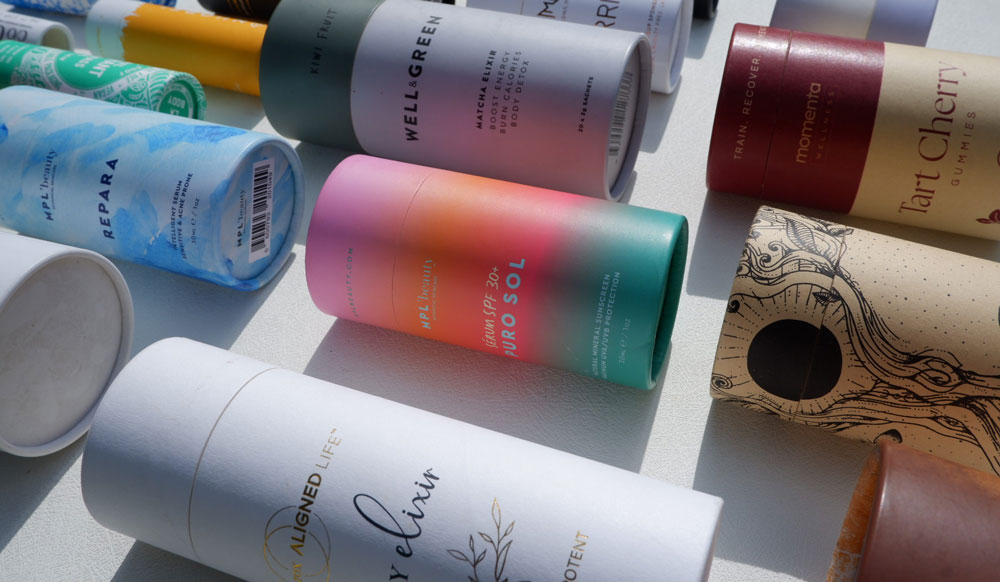 Paper Tube Packaging Guide: Blank Dieline
Paper tube packaging is very easy to handle, send us your design artwork, and we will get the next work done for you. If you don't start your artwork yet, you can get a blank paper tube dieline from the consultant of All Paper Tube. With it, you can save lots of work & time on design artwork, and guarantee correct printing on paper tubes. Pls do ask for it if you not start the design yet, we're happy to send it.
Pls make sure the artwork is placed on the original dieline that we provided, pls do not make any changes to the paper tube dimensions.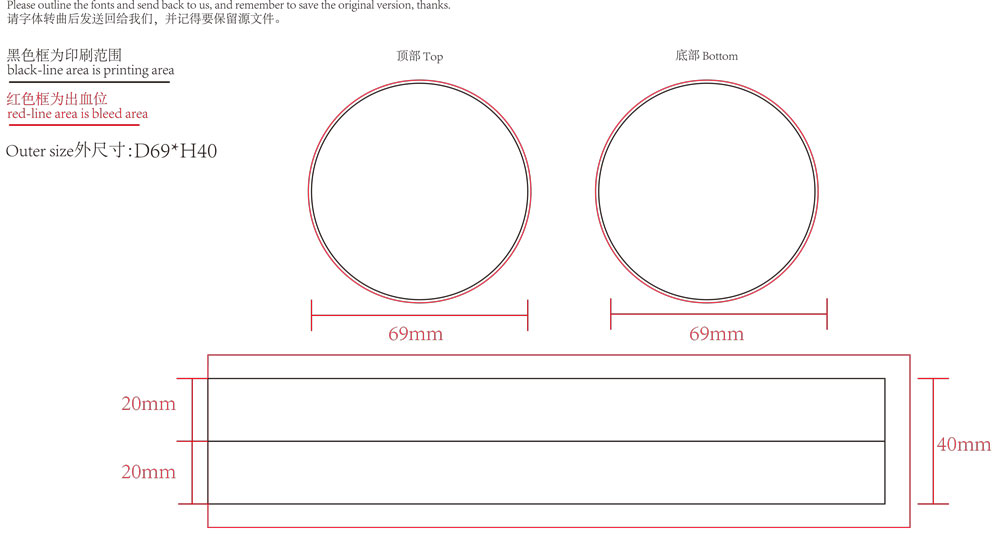 Artwork Requirements
If you're working with a designer on your artwork project, and have gotten it finished and are ready to send us, pls follow the requirements below before submitting, they're very simple and can guarantee everything is in order.
The artwork is designed within the red safety guidelines.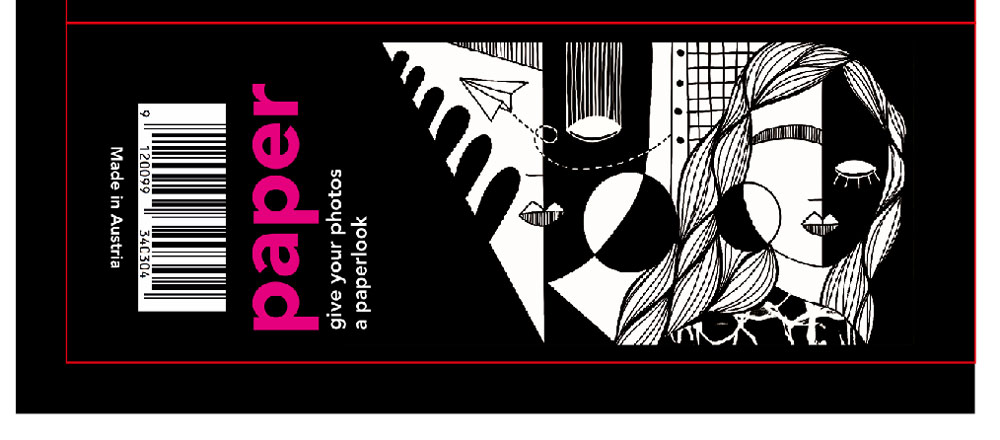 Fonts should be converted to outlines to prevent content from being replaced with a different font.

Also make sure to convert the whole file to outlines

Artwork that is intended to extend past the rolled edges extends through the indicated bleed lines. It goes same for artwork on the lip & bottom.

All photo-based elements require at least 300 dpi in resolution.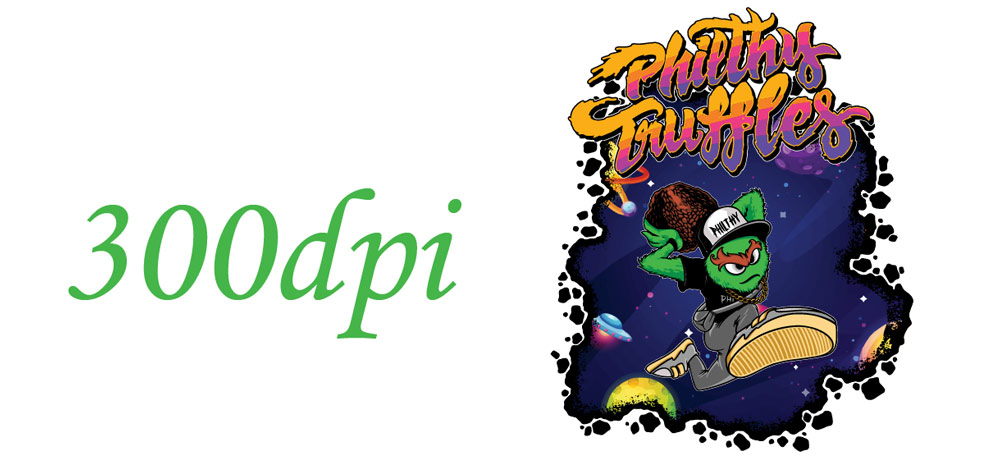 Pantone colors recommend listing with swatches & Pantone color numbers.
Artwork files should be saved in PDF or Adobe Illustrator Ai format.
Artwork Submission
After everything has been done, you can send over your artwork for sample or bulk production. Surely we'll check our side before it is used to print.
If you have more questions or issues with your artwork, you can contact our packaging consultant, we'll guide step by step to finish the tube artwork, they're professional to provide you with the best solutions.
Contact With Your Packaging Constant